We can help you quit chewing Tobacco in about 90 minutes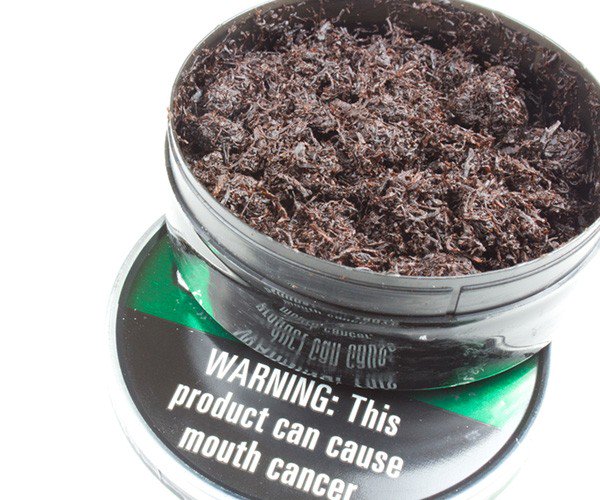 Breathe Therapy® works as well for people quitting chewing tobacco, too!
Quitting chewing tobacco can be challenging for a variety of reasons. For example, you can chew in places that do not allow smoking, so there are not as many prohibitions. Also, the nicotine is absorbed through the roof of the mouth, giving the nicotine a direct line to the bloodstream. Additionally, many people report that chewing tobacco is harder to quit than cigarettes, and quitting cigarettes can be compared to quitting a serious drug habit like heroin or cocaine. Learn how to quit chewing tobacco with Breathe Therapy
Quitting chewing tobacco is possible, though it will take some effort.
FACTS About Chew Tobacco:
How Addicted Are You To Chewing Tobacco?
The more items you check, the more likely it is that you are seriously addicted.
Our laser therapy works with chewing tobacco cessation in the same way it does for smoking cessation, by causing the body to feel as though it has just had tobacco, so that you don't have a physical craving.
Our approach is fairly aggressive with chewing cessation, with three consecutive days of treatment (one hour for the first session and just a 1/2 hour for the others). Most people are craving-free soon after that, but your treatment will be custom-fit to your needs. It will still take a little effort, but it will be much faster, easier, and more effective than with other quit methods currently available.
Breathe Therapy® uses low intensity medical lasers that cannot cut, burn, or harm your skin. Our tobacco cessation treatments are designed to significantly reduce and eliminate the pain and discomforts associated with withdrawal symptoms. The process is completely painless and safe. The laser treatment causes a sustained production of your body's own natural chemicals. These natural chemicals include endorphins, norepinephrine, serotonin, dopamine, and other opiate-like peptides. These are the same chemicals that are released when you use tobacco-and that's what makes you feel good.
The chemical effects of chewing tobacco in your body
The Breathe Therapy Difference
The difference is that when you use tobacco, the chemicals are released for a few minutes, and a short time later you have withdrawal symptoms, causing you to crave the tobacco again, because the body needs or desires another release of the chemicals. 
When you receive Breathe Therapy®, these same chemicals are released for a sustained period of time, usually 30 to 45 days. Therefore, you are able to stop tobacco use without as much of the pain and discomfort of withdrawal symptoms, because the body has the chemicals it needs.
After about 21 days, the body will usually automatically release these chemicals again on its own natural time clock.
The first 48 hours will be the toughest. It takes about 48 hours for the chemicals in your body to reach the optimum level. But if you are like most of our clients, starting the first day, you will see the cravings decrease at a very fast pace. This process should be significantly faster, easier and more effective than any other method you've tried before.. Most importantly… it works.
Part of our treatment will also include a few easy techniques to counter the psychological component of the habit. We will help you to be aware of your environment and to change some of the routines that previously triggered cravings. Ultimately, you will be surprised how quickly you no longer have those strong cravings.
Let us assist you in making your future tobacco-free!
Chewing Tobacco Testimonials
* Note: Any underlining or bold font was added by Breathe Therapy for emphasis.
All text is as sent in by Breathe Therapy clients.
"I have chewed for a strong 12 years and never wanted to quit until I was running into health problems and Breathe Therapy made it amazingly easy!"
"I can't believe how easy it was. After chewing for 17-years, it went smoothly and effortlessly. I will recommend this treatment to anyone who wants to quit."
"Thank you so much for helping me kick this nasty habit. I will never, ever have a chew again!! N.O.P.E.!! I honestly thought I would never be able to quit chewing. I was chewing a tin a day and wouldn't go for more than ½ hour without a chew in. My life revolved around chewing. I always had to plan on having enough chew to last the night, weekend, holidays, etc. It was a pain in the ass. My little kids would pick up a spitter and ask what was in it, they would sometimes "spit" like dad into their milk glasses….it was time to be done. My uncle passed away recently and was a chewer for years. He died of colon cancer at a young age and they think chewing tobacco was a contributor. How many more reasons did I need? I was ready. I made a call to Breathe, and was scheduled on a Wednesday. The first 48 hours are no picnic, but with the laser therapy, mentoring from Breathe staff, and new tricks to help cope with the withdrawal process the cravings were manageable, and much easier than cold turkey or medications. By the time Friday night came and had my 3rd session, I felt so good and my cravings were minimal, maybe lasting a second only a couple times a day. Thank you so much. This was so much help."
"I was a chewer for 27 years, I had a dip in from the time I got up until the time I went to bed. After only 3 appointments I no longer have the desire to chew."
"After using chewing tobacco for 22 years and using a tin a day for at least half that time. I have been free from chewing nicotine completely for the first time in 22 years. Having tried nicorette gum, nicotine patches and going cold turkey. None of which worked. I really thought I'd be stuck chewing forever! Breathe Therapy is not a mind easier. They will take all your cravings away! They are not able to take your habits away! Therefore you need to want to Quit!! When your at that point in life, it will be the best choicer you've ever make because it was for me!"
"I quit smoking cigarettes almost four years ago with Nicorette gum. However, for four years, I have been unable to break my addiction to the Nicorette gum. Until Breathe! Thank you. Now I can truly say I'm nicotine free."
"I was a chewer and had no problem quitting with the help of Breathe. I have recommended it to all my friends who use tobacco and one of them quit chewing with your help! Thanks!"
"I tried quitting cold turkey a couple of times. I always went back to chewing. While the first 2 weeks were hard on me I powered through and have been chew free for over 5 months now. Thank you Breathe Therapy! I couldn't have done it without you."
"24 years of chewing Copenhagen Breathe has been a great program for me. I have to admit I was skeptical and asked the staff several questions. Rick was nice enough to invite me into his office and provide data, history and anything I wanted to know about the therapy and business. After trying everything under the sun and having no success I am nicotine free thanks to Breathe."
"I chewed tobacco for over 18-years. I have tried quitting "cold turkey", Chantix, The Patch, and Nicorette Gum. Nothing worked until I tried Breathe. The staff is awesome, the support/follow-up (if needed) is fantastic."
"I tried to quit many times before trying Breathe Therapy. And I admit I was skeptical at first. But I am so glad I did it. I was up to chewing 2 tins a day and after my treatment I have been tobacco free for 6 months now. I have saved money and the treatment paid for itself within a couple of weeks. I recommend it to anyone!!!"
"After using smokeless tobacco for 15 yrs and trying many different options to quit with no results, I tried Breathe Therapy and been off the wagon for 3 months and counting! Its painless treatment, the withdrawal urges decreased drastically with each session and I actually sleep better now that I am nicotine free."
"Friendly staff, comfortable rooms, great atmosphere, and it takes the edge off almost immediately."
"I am 54 years old and have been chewing tobacco from the time I woke up until the time I went to bed since I was 17. When I first decided to try Breathe Therapy (thanks to the Philly Dog from KQRS) to help me quit my addiction to chewing tobacco I was very skeptical. When I actually went through the treatment, it reminded me of the story of Dumbo's feather. But, whatever it is, I have been tobacco free with absolutely no cravings whatsoever for 12 months. That's just amazing."
"I finally did it!! I've been tobacco free for over three weeks and I'm happy to say I quit before I turned 30 (next week). Marie was very supportive and professional. Thanks!"
"This has been the best money I have ever spent. I really liked chewing but have 22 years a tin a day, it was time to stop. I have zero cravings and was not moody at all. I would recommend this service to anyone. So far as of today, 29 days; I rarely ever think about chew anymore."
"I went from 2.5 cans of Grizzly a day to zero in one day. I chewed for 18 years, and if I would have known I could quit without 1 single craving or headache, I would have done it years ago. My wife, used BREATHE at the same time for smoking and has had the same results."
"24 years of chewing Copenhagen Breathe has been a great program for me. I have to admit I was skeptical and asked the staff several questions. Rick was nice enough to invite me into his office and provide data, history and anything I wanted to know about the therapy and business. After trying everything under the sun and having no success I am nicotine free thanks to Breathe."
"I started chewing when I was in my early 20's , smoking in my late 30's and tried pills, patches, gum, and lozenges with little or no relief from cravings. After three days of Breathe Therapy, I was sitting next to someone who was smoking with no cravings at all. That was three years ago and still living "free"."
"I've been nicotine-free for 2 months. The laser sessions were painless and the additional tools provided made quitting chew easy."
"To all who may be interested I chewed Cope for 30+ years. I tried half-heartedly to quit "cold turkey" on a number of occasions but failed – usually because I'd get too irritable or couldn't sit still or simply couldn't refuse the cravings. I got serious about quitting over a half-dozen times, but again without long term success. The unsuccessful methods tried included using "the patch," nicotine gum, Wellbutrin®, and hypnotism. I took part in various "studies" at the U of MN as well. While I usually achieved short-term success in quitting, I always ended up falling off the wagon. My longest quit period lasted only about 4 months. I experienced Breathe Therapy just over 4 months ago. Since undergoing treatment I have experienced very few cravings and was able to immediately establish a strong and sustained will-power to remain tobacco free. Check back with me in another four months, but I believe I have finally kicked the habit…for good!"
"After 22-years I am nicotine free! Chewing tobacco is more difficult to quit than I realized. I don't think I could have done it alone. The staff (Kali) was very professional and it also helped to hear his troubles and triumph over nicotine addiction. Thank you!"
"I had been addicted to chewing tobacco for 18 years, 15 of those years being a can a day or more habit. Although deep down I wished I was not a chewer, I had accepted the fact that I might be a life-long chewer. Chewing was part of my life and my routine and I genuinely felt that I enjoyed it too much to quit at this point in my life. It was 22 days ago that I had a serious urge to quit my habit after my 11 year old son confronted me with quitting 'options.' I called Breathe Therapy and the following day I had my first appointment. I can happily report that I have been tobacco free since. Being tobacco free is an amazing feeling for me. I had not realized how much my chewing habit had affected my life until I functioned without it. For example, I go to bed earlier and sleep much better than I can ever remember. I spend more quality time with people because I am not thinking about breaking away for a chew continuously (If you are a discreet chewer, you know what I mean!) I spend a lot less money, not only by not buying chew, but also because I am not stopping into the convenience store every day. Lastly kicking my chewing addiction has given me a huge shot of confidence and I have made great progress in eliminating other bad habits and unhealthy lifestyle choices. I don't give my glowing endorsement to many things, but the bottom line with Breathe is that it works. The people I worked with were informative, fun and encouraging and the process was actually enjoyable. I will enthusiastically refer any friend or family member thinking of quitting tobacco to them and would encourage anyone thinking of taking the plunge to do so ASAP- do not wait, a new life is literally just days away!"
"Currently nicotine free. Still have thoughts about chewing but no cravings. Feel great. When I tried quitting with other methods I would get crabby and would fail after a few weeks. Still saying my saying in my head multiple times a day and will not let myself fail this time."