Both Middle and High School officials are concerned about the growing use of e-cigarettes by students. According to a study by the CDC, between 2017 and 2018 teen use of these devices has skyrocketed by 78%!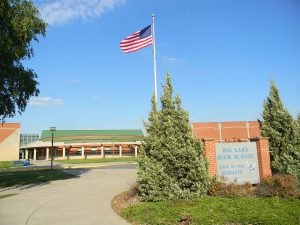 Big Lake High School is one of many forced to address the issue. For one, administrators confiscate e-cigs from students when they find the devices in lockers or on them. Additionally, restroom doors are always propped open and staff are trained to recognize the look of the mechanisms, as well as the smell of the vapor, so they can identify students using e-cigarettes.
Finally, an increasing number of schools, including Big Lake, have developed programs to help kids kick the habit. Students who are caught vaping must navigate through nine modules in a computer program that teaches them how e-cigarettes are affecting their lives and impacting their brains. At the end of the program they notify the child's family regarding treatments.
As the year wrapped up and vacation began, officials at schools like Big Lake hope parents don't ignore their kids using e-cigarettes over the summer, allowing the problem to continue growing.
To see the full KARE 11 News story click this link: //www.kare11.com/video/news/schools-use-new-tactics-to-fight-the-teen-vaping-epidemic/89-dd45bfcd-6b64-426e-bba0-9855bf17d8fe