90 Years of Helping People…and More to Come!
By Phil Berbig
Recently, we at Breathe Freedom from Nicotine received an unexpected phone call from Harold Gifford.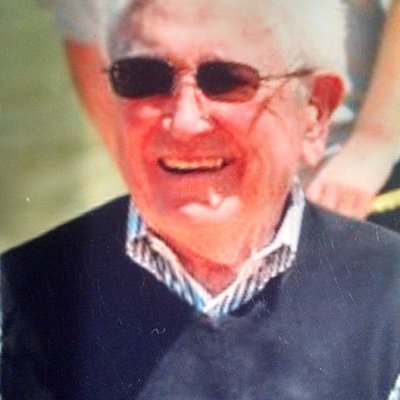 Mr. Gifford, a man in his 90's, had made up his mind he wanted to do whatever he could to help people quit the nicotine habit he had managed to beat so many years ago.
He told us that he had decided to contact every organization devoted to helping people quit nicotine, in any of its forms, to see if his story might be inspirational to others who wanted to end their addiction.
While none of those he reached out to bothered to return his calls, he did not give up. You see, Harold Gifford is not a man who gives up easily, especially when his goal is to help others.
And few things in this world can stop Harrold Gifford from succeeding once he makes up his mind; however, one thing almost did.
Some of Harrold's earliest memories go back to the 1930's where, as a child, he started experimenting with smoking corn silk, as so many of his friends were doing. It was only a matter of time until he graduated to tobacco and acquired his own personal nicotine addiction.
By the time he was a pilot flying missions in WWII, cigarettes were just a part of his life. Especially in an era where well over half the adult population indulged in tobacco, it was something neither Harold nor anyone else for that matter, gave a second thought to.
In the Air Force, pilots must have periodic health checks to be approved to keep their flying status. In the early 1970's Gifford went to Florida for his annual checkup. He remembers sitting on the beach after a visit to the doctors and seeing pictures of lungs after years of tobacco use, and thinking, "Life is beautiful, what am I doing to myself?"
So in 1972, Gifford kicked the habit. He realized that smoking was an irrational thing to do. He'd seen both his father and brother-in-law die at the age of 60 from lung cancer. Harold did not want the same fate. He had too many things he wanted to do with his life.
Harold said there would have been so much he would have missed had he not decided to quit nicotine. For instance he was awarded an Honorary Doctorate of Humane Letters from Dakota County Technical College for his commitment to lifelong learning.
In 1960, Gifford was piloting a plane transporting the Minneapolis Lakers Basketball team when a series of mechanical failures almost caused the flight to crash. Due to his flying experience and the ability to make life and death decisions at a moment's notice, Harold was able to bring the plane down safely in an Iowa corn field, saving the lives of all aboard.
Harold attributes his decision to quit smoking a decade later, to allowing him to write a detailed account of his heroic actions that night over 60 years ago into a book (currently available on Amazon). The story is also being adapted for a movie. Things that could not have happened without the years of life gained from quitting nicotine.
Harold's philosophy is that society often encourages us to search for a false sense of happiness. People look for a variety of substances that they hope will enhance their false reality and nicotine is one of those substances.
He sees people smoking and chewing and realizes the cost of the addiction. While it promises to make life better, eventually it becomes a toxic master that caused death of so many of his friends and colleagues long before they should have left us.
He is especially upset at the rise of vaping among kids. Harold believes that there is a lack of common sense in so many of us. The word "reason" came up in conversation with Harold several times. Gifford paraphrases American philosopher Mortimer Adler that we need to "appeal to emotions and incite action through logic."
Meaning, we need to counteract the false promise of a better life with nicotine and appeal to the emotions of kids to use common sense and reason, to look at the supposed benefits of vaping and realize those are only an illusion. Once they understand what the addiction is all about, most people will choose reason and logic and avoid the years of addiction and the strong possibility of an early death.
Harold Gifford has much more to accomplish before he hits birthday number 100 and thanks to quitting nicotine, he has the chance to achieve even more of his goals.
For more information on the life (so far) of Harold Gifford – get his book: "The Miracle Landing. The True Story of how the NBA's Minneapolis Lakers Almost Perished in an Iowa Cornfield during a January Blizzard." go to //www.barnesandnoble.com/w/the-miracle-landing-harold-gifford/1115304386
For more information on the award-winning quit programs at Breathe – Freedom from Nicotine, go to www.QuitWithBreathe.com , email them at [email protected], or call them at 952-546-5657.
Breathe – Freedom from Nicotine is proud to be honored as one of five international Thought Leaders at the Mercer Healthcare Innovations Symposium – showcasing services promising major impact on the future of healthcare worldwide.
Breathe Therapy is now In-Network for most PreferredOne health insurance members.
Breathe – Freedom from Nicotine was voted #1 / Gold Award Minnesota's Best treatment center in the Star Tribune – Minnesota's Best competition.