QUIT SMOKING
CHEWING OR E-CIGARETTES
IN 60 MINUTES
IT'S FASTER, EASIER, & MORE EFFECTIVE THAN OTHER METHODS
SAVE $49 OFF WITH THIS PRINT OUT
---
---
Call us today!
Learn more about the faster, easier, more effective way for you to quit and stay quit.
CALL (952) 927-3284
---
---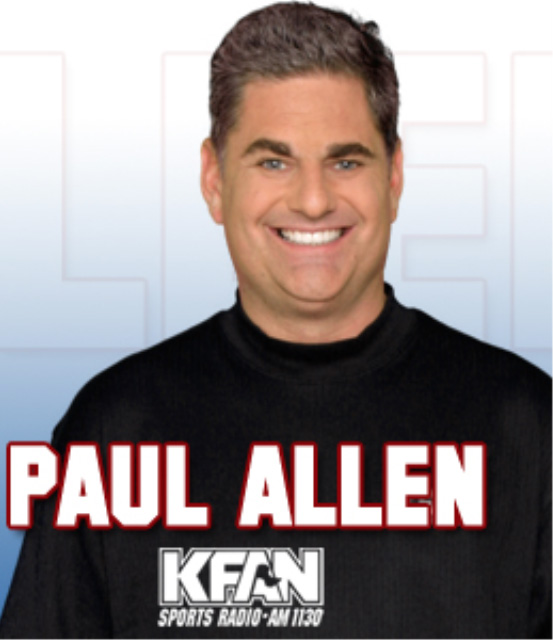 Breathe Therapy jump started my halting of the cigs. They set you up mentally and physically. I couldn't have done it without them. Much love.
Paul Allen
WHY BREATHE THERAPY IS BETTER
Our

unique

treatment addresses both the physical and psychological components of the habit

Pain Free

low-intensity lasers help decrease the physical cravings

Easy and Effective

behavior modification techniques help break the habit

Successful

for chew, e-cigarettes and nicotine gum/patch addictions, too
WHY QUIT WITH BREATHE?
Quit quickly
No pain
No drugs and none of their side effects
Better health
More disposable income
Improved quality of life / Longer life
More time to do the things you want to do
Most clients report no appetite increase and little to no irritability
SAVE $49 OFF WITH THIS PRINT OUT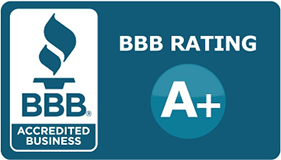 ---
Why choose BREATHE - Freedom From Nicotine?
---
"After 40 years of smoking, only Breathe Therapy® scored for me when nothing else would"
Phillip Wise (The Philly Dawg)
---

---
"I got a round of applause yesterday when I presented the Breathe Therapy results to our Senior Management at the Benefits Steering Committee meeting. That has never happened before."
Val C.
---
---
"With Breathe Therapy there's no pain, no drugs, no feeding the addiction with more Nicotine… it actually works"
Terri Traen
---

---
---
How Breathe Therapy Compares
---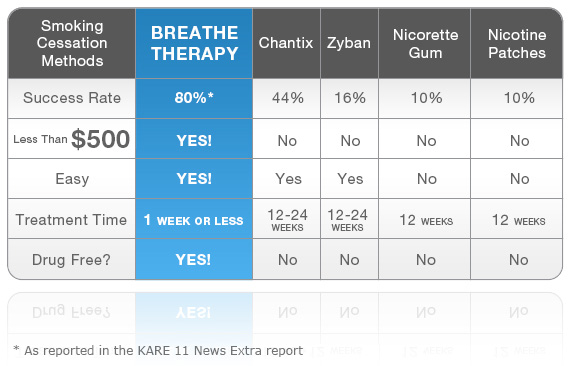 ---
SAVE $49 OFF WITH THIS PRINT OUT
---
All costs noted for the Nicotine Replacement Therapies compared, are based on 12-24 weeks of treatment supply of patches, pills or gums for a common patient. All prices, success % and other information noted, as gathered through 1st and 2nd hand sources – June 2007. Costs and success rates of individual practitioners or clients may vary. Source information available upon request.